"I have to post every day on all social media platforms to be successful on social media."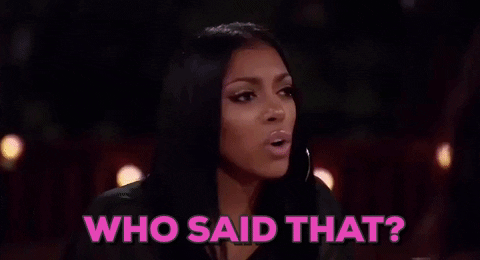 Do you need to post consistently? Yes. However, trying to post every day can often lead to less quality content because you're posting just for the sake of posting – not for the sake of educating, connecting, or even selling.
Social media marketing isn't about posting online to be seen throughout the day – it's about posting relevant content that speaks to your customer's needs, creates an authentic connection and establishes the personal identity for your brand online.
While you can post daily on social media, it's essential to find a sweet spot for posting social media based on your industry and audience. To find the best time of day for posting on your pages and the days that work best, start by looking at your audience demographic data.
Most social media platforms have built-in analytics that shows the time of day your audience is most active, the type of content that's resonating with them, the days when they're most active and more, so use that to your advantage! Once you understand how your audience is behaving online and the pockets of time when they're more likely to engage with your brand, then you can develop a plan to draw them to your social media pages.
After you identify your audience and what they're looking for, develop content relevant to their needs and challenges. While you want to build engaging relationships that will lead to business, sales content should not be the sole focus on the content you create. You want to continue the conversation sparked by your content to build trust and loyalty, then create the connection for why your audience should partner with your business.
Lastly, choose a cadence that you can commit to for posting on social media. If you know you're too busy to commit to posting 4-5 times a week, don't set that expectation. If you start with a set cadence, your audience will look for you to keep that up, so determine a cadence you're comfortable with to stay in front of your audience.
By understanding your audience, creating relevant, quality content and committing to a consistent posting schedule, you can create engaging communities looking for your business, and ultimately, bring better quality leads into your sales funnel.