Tweet, share, DM, post – it's safe to say that social media is here to stay!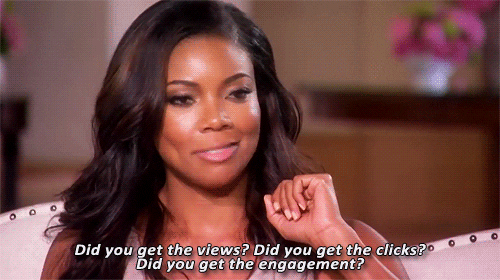 Social media can be an essential tool for businesses to market their business and expand their brand's presence into new spaces. With 77% of U.S. businesses having an active social media presence, now is the time to get started with social media so you can grow your brand and stand out among the competition.
To be successful with marketing on social media, you need someone who understands how way your audience behaves online and how to connect to those individuals and businesses who can benefit from your product or service. However, managing social media accounts can be a full-time job. It requires someone who has the time to manage, maintain and execute a consistent social media strategy that drives continuous engagement and growth.
Having the right resource in place can ensure that you are making the most of your time on social media through a full-time resource dedicated to promoting your brand online. By having a professional manage and market your business on social media, you can strengthen your business's online presence by having consistent, creative content that will educate your audience, establish you as a leader and, ultimately, lead to more sales for your business.
There are several reasons why a social media marketing manager is a major key for your business, but here are 5 top reasons why you should invest in your social media presence:
A social media marketing manager can keep you up-to-date on the evolving social landscape. Let's face it, every day, it feels like one social media platform or another is coming out with a new feature or algorithm change. A social media marketing manager can be your go-to for all that's trending in social media and help you adjust your current social media and content strategy based on the latest changes. This person can also help you try new ways of promoting your business by leveraging new features and tools that social media platforms roll out consistently.
A social media marketing manager can help enhance your marketing strategy. One of the main responsibilities of a social media marketing manager is to support your overall marketing strategy with a consistent, effective online presence. While social media is a great engine for brand awareness, reputation and community management, accomplishing any of these is depends on creating a strategic plan that includes activities and tactics for how to get your business noticed. By working with a social media marketing manager, you always have someone who has your brand's back by increasing interest in your business daily and establishing credibility for your brand online.
A social media marketing manager can help track the impact of your digital marketing efforts. Social media marketing managers aren't just content creators – they also have an interest in data analytics to ensure that your efforts have a real impact on your business. Through a variety of social media analytics tools, social media marketing managers can evaluate the effectiveness of your posts to discover what content is resonating best, the time of day your audience is engaging with your brand and more.
A social media marketing manager can save you time. Like I said before, social media marketing is a FULL-TIME JOB! As an entrepreneur, you may not have the time or expertise to effectively manage your social media accounts and promote your brand online. By working with a dedicated resource that knows how to best market to your audience, you can better manage other aspects of your business as that person works in the background to create engaging, creative content that speaks to your customers' needs.
A social media marketing manager can attract new customers to your business. If I'm honest, traditional marketing efforts are not enough anymore. It's essential to be in the places where people are spending their time both personally and professionally, which for many, is on social media. By working with a social media marketing manager, you can connect with new potential customers by using your accounts as a place for customer service and brand engagement.
If you're struggling to get started on social media, have outdated content that isn't working, or need someone to take over running your social media accounts, a social media marketing manager can provide you the peace of mind, experience and long-term success you need to ensure better engagement, sales, customer growth and more.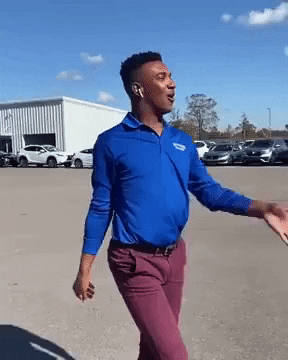 What is one way a social media marketing manager can help with your business? I'd love to see how we could work together to get your brand building started on social media!